Rising rape cases
New Delhi, Fri, 09 Jan 2009
M Shamsur Rabb Khan
null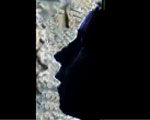 Rape has once against come to haunt Noida. Two rapes cases in two days have not only exposed the utter lawlessness in the adjoining NCR of Delhi, but also came as reminder that our social set up has perverted to the level of beastly manifestation.
The grim reality dawned when 10 young men showed their macho skills on a young MBA student when the 24-year-old girl was returning home with her friend in their car after shopping at a mall in Sector 39 of Noida on January 6. The incident has come as a big shock to the residents of Noida, as women are scared to go out. Nithari and Aarushi murder cases have already put Noida on criminal map. This incident will push it one mile more on crime graph.
The victim, along with her friend, was returning by a WagonR car to their homes in Delhi, when around 10 men intercepted them, forcibly took her away after thrashing her friend. The rapists, in their early 20s, are residents of Garhi Chaukhandi village in Sector 58. On 5 January evening, they were returning by Scorpio SUV and motorbikes after playing a cricket match.
But this incident is daring in nature, as how cricket players are turned into heinous criminals in a jiffy. And this also shows how our young brigade so careless about the pangs, stigma, and criminal assault of a girl. And how a momentarily done prank happens to ruin the life of a girl and how men become monsters. Mere imagination of 10 men thrashing a single girl and pouncing like wolves can be so nauseating and bone chilling that we never like to repeat it: but the one who had undergone the non-stop physical molestation for God know how many minutes can only experience the beast in men.
On January 7 this year, we have news from Muzaffarnagar, UP that two youths allegedly tried to rape a 25-year-old Dalit girl and threatened to kill her if she informed anyone about the incident at Salarpur village. On the same day in Samba district of Jammu and Kashmir, a person was arrested for allegedly raping his daughter.
Whom to blame? The UP Chief Minister? Or the police? Or the young men? Or all? Perhaps we will never be able to fathom what goes inside the mind of a rapist, and how men from decent families commit such crime, completely forgetting that they, too, have sisters, daughters, mothers and relatives.
The question is: Is there a place on earth where a girl is safe? So, the other day, parents must be advising their girls to be extra cautious while walking in crowd, not in loneliness and at lonely places. This is how a worried parent could give advice: "You never know when and how a Scorpio or a Qualis would arrive from behind, takes a sudden brake and some young men disembark. And before you get to know the pitch of the thing, you are caught, lifted and thrown into the vehicle, which would race away in the wink of an eye. So, keep a vigil what is coming from behind, sideways as well as front, and never be near to a vehicle nearing you in a slow motion." And the advice will be endless. In Delhi, night riders on BMW, Qualis and Mercedes make merry of pedestrians, and whenever a woman is seen walking the pavement, they take her as prey.
We know that rapists are arrested; we know that they will spend some nights in prison; or some may not since legal trivialities have made it easier for the criminals to escape more than justice is bestowed on victims. Even if they are punished, the girl will live the dreaded memory all her life; it will haunt her existence till she lives in this world. While we ridicule the harsh punishments like flogging to death, or stone to death in some countries, we never imagine the pain being inflicted when a girl is gang raped. After all, men have hardly experienced such a brutality called rape.
null