Government is committed to NRHM scheme
New Delhi, Wed, 16 Apr 2008
NI Wire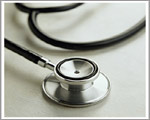 The Central government in its committed mission to provide health to the doorstep of every citizen living in remote areas has announced to make available at least one Mobile Medical Unit (MMU) to each district particularly to under-served areas under the National Rural Health Mission (NRHM). The facilities are being provided under centre-state partnership.
The Minister of State for Health & Family Welfare, Panabaaka Lakshmi was giving information in Lok Sabha regarding the government's achievement and its commitment to provide basic health to rural people under the NRHM scheme. She said that in most of the districts MMUs have already been provided.
Basically, the MMU had been initiated to provide service to the underserved areas or the areas under difficulty and hilly terrain in the country.
For the purpose the MMU has been divided into two kinds depending on the needs and the geographical locality of different states.
Under the first section, the MMU supplied with diagnostic facilities will be provided to the entire nation except North-eastern States, Himachal Pradesh and Jammu & Kashmir. Whereas the three regions of north eastern states, Himachal Pradesh and Jammu & Kashmir owing to its difficult hilly terrain, non-approachability by public transport and distant civic areas, the MMUs with specialised facilities and services such as X ray, ECG and ultra-sound will be provided.
Primary Health Centre and Community Health Centres have been established in rural areas as per population norms supplied with the pathology labs facility.
The Central government also asked the states to make available most suitable and sustainable model for MMUs to suit their local need.
To meet the demand in the states under the NRHM programme, the funds have been releasing from time to time to the states/UTs as per their requirements.
National Rural Health Mission
The NHRM was initiated with the purpose of providing health care to the rural population; especially the disadvantaged people comprising women and children by improving its reach to strengthen public health systems with efficient service delivery, also to enhance equity, accountability, and promoting decentralisation.
The entire country is covered under this programme with special focus on 18 states where the challenge was grave to strengthen poor public health systems in states like Uttar Pradesh, Uttaranchal, Madhya Pradesh, Chhattisgarh, Bihar, Jharkhand, Orissa, Rajasthan, Himachal Pradesh, Jammu and Kashmir, Assam, Arunachal Pradesh, Manipur, Meghalaya, Nagaland, Mizoram, Sikkim and Tripura.
The States are required to sign Memorandum of Understanding (MoU) with the Central government committing 10% for Public Health expenditure in the State Budget each year.
In the first year when it was launched there was no separate budget head for NRHM in the year of 2005-06. But was allocated separate funds with the next fiscal year.