Health insurance scheme for BPL families
New Delhi, Mon, 07 Apr 2008
NI Wire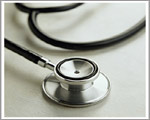 Following the recommendations of the National Commission for Enterprises in the Unorganised Sector (NCEUS), Central Government has introduced the cashless health insurance scheme to cover the 300-million destitute across the country.
The Union Finance Minister P Chidambaram had earlier announced this scheme in the presented budget for this fiscal on February 28, 2008.
Under the cashless health scheme, the sufferer will get the insured income after getting admitted in the hospital or during treatment if it is informed to concerned authorities.
Paving the way of pre-poll bonanza, Delhi Government on Friday has moved to initiate this scheme by announcing it implement it very soon.
According to Industry and Labour Minister Mangat Ram Singhal, who had announced this scheme, "As much as 30-lakh poor people of 5-lakh BPL families will comes under it."
Under this scheme, the member of BPL families will get the maximum health insurance coverage of Rs.30,000 each while Rs. 1,000 will be paid to the patients for ambulance or transportation charges in case of non-availability of government ambulance.
"The maximum limit could be increased depending on the disease. The state would bear the expenditure above Rs.30,000 on case to case basis," said Singhal.
For getting the benefit of this health scheme, all BPL cardholders would have to get registered themselves with this scheme and they would have to pay only a nominal charges of Rs.30 per annum for getting a Smart Card. Using this Smart Card, card holders would be able to get medical facility in private and government hospitals.
However, the total premium of Rs.750 per year would be jointly borne by the Central and State government in the ratio of 75:25.
The completion of this scheme will take five years comprising 10-million families per year.
As per this scheme, under the BPL family, 'only five members of the family will come under it.' 'If, there are more members than five, the head of the family members will have to introduce only five members' that will get the benefit of this scheme.