'Khuda Ke Liye' to be released in India on April 4
New Delhi, Thu, 20 Mar 2008
NI Wire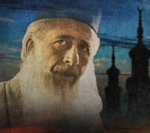 Shoaib Mansoor has come a long way with his much acclaimed film Khuda Ke Liye, where he sensibly portrays the turmoil of Pakistanis and the Muslim world in the aftermath of 9/11 attack.
The much celebrated and critically acclaimed Mansoor is not only the director but also a composer, producer and a writer. His film after gaining praise in various other countries is set to be released for the cine lovers of India on April 4.
Sunehre Din, Fifty Fifty, Alpha Bravo Charlie, and Gulls and Guys aired on PTV have already entered millions heart.
The film revolves around the agonies of educated Muslim with balance outlook who carries the burden of 9/11 blasts accorded by the people of their own faith. Suddenly the world turns all the fingers at them and life creates a quagmire where it becomes difficult for them to stand as with every move they sunk deeper and deeper.
The camera zeroed in on film's protagonist Shaan, who goes to America to achieve his great American Dream but suddenly the 9/11 event clouds his hope. The panic created arrest of several youth of Muslim Community and one of them is Shaan who landed in jail because of his name and religion.
His younger brother a pop singer treads on different path on the name of god under the influence of his extremist friends Shershah and refrains from music.
Shaan's uncle and his daughter Mary weaves the other part of the story, they returned from UK to Pakistan as Mary wanted to marry her non-Muslim boyfriend back in UK against her parent's consents. But arriving in Pakistan was more difficult where she was married off against her will.
Mansoor creativity lies in extracting best out of his unconventional script and serving world the anguish and pain, the liberal Muslim faced due to their religion which has always been misunderstood.
The veteran actor Naseeruddin Shah, who was spellbound by the script and offered to do the film without taking a single penny plays the role of a Muslim cleric named Maulana Wali in a Special Appearance.
This is not just a film but an attempt to show the world and the fundamentalist that Islam is not a religion of blood thirsty cult and irrationalism but the real beauty of this religion is brotherhood.
LATEST IMAGES

MORE...
Social bookmark this page
Post comments:

Rahul
June 11, 2008 at 12:00 AM

sanjib biswal
April 2, 2008 at 12:00 AM