Global warming - Europe blames Asia
New Delhi, Tue, 29 May 2007
Sadiq Ali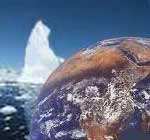 May 29: On the turf of Hamburg Germany, the Asian and European nations found themselves on opposite sides over the serious issue of global warming during two day Asia-Europe meeting (Asem), on Monday.

During the meeting a marked division, over the means to minimize global warming, between European countries and Asian countries was evident. European countries are seeking deep cuts in world carbon-dioxide emissions. However the governments of Asian states are reluctant to accept that the continent is a major source of the emissions and is responsible for considerable global warming.

Amid discord on climate-change policy, foreign ministers from much of Asia met with European Union members, Monday, in the German port of Hamburg for talks on world crises. Fourty three countries are participating in the meeting held in Hamburg hotel. Asem is held every two years. India, Pakistan and Mangolia will be attending for the first time.

Strongly advocating their stand, Asian countries have rejected the proposal in its present form by saying that it will affect the development work in these countries. India has made clear that it would reject proposals to limit greenhouse gas emissions at the upcoming G-8 summit meeting in Germany as it would slow the pace of the country's booming economy.

Expressing its concern, the Chinese foreign minister Yang Jiechi said, '??The per capita emission of greenhouse gases in the country is much lower than in developed countries.'??

The interests of both Asian and European countries might be at stake but United Nations has made clear that the objective is viable only after the commitment of individual countries.

According to the latest European Union report regarding global warming if emissions of carbon dioxide and other greenhouse gases continue unabated world temperatures will soar by up to 6 C over the coming century, with potentially catastrophic effects for mankind. It would have dangerous disruptions to the climate such as frequent droughts, heat waves, floods and the rising sea level beyond a 2 C ceiling. Temperatures already rose by about 0.7 Celsius in the 20th century.

While presenting the means to control the emissions, during recent meeting of UN Intergovernmental Panel of Climate Change in Oslo, Nathan Rive of the Centre for International Climate and Environmental Research said, '??If we are to have a 50 percent chance of meeting a 2 Celsius target we would have to cut global emissions by 80 percent by 2050.

'??An 80 percent global cut would mean rich nations, responsible for most heat-trapping emissions from fossil fuels burnt by power plants, factories and cars, would have to axe emissions by about 95 percent below 2000 levels by 2050. Developing countries such as China, India, Brazil and Indonesia, where emissions are rising sharply in line with energy use to help lift millions from poverty, would have to take on less swinging reductions.'??

Under the U.N.'??s Kyoto Protocol, 35 industrialized nations now have goals of cutting emissions by 5 percent below 1990 by 2008-12. The United States, which says the plan is too costly and wrongly excludes developing states and is the main opponent.

Due to US reluctance and developing nations'?? compulsion, the remedies to check global warming seem to be far away and individual countries have to give it a patient thought. It is now or never. If never, let we won'??t have to wait for the doomsday which might be not far off.

LATEST IMAGES

MORE...
Social bookmark this page
Post comments:

Vishal Bhugra
April 22, 2008 at 12:00 AM