The Salesman is all set to release in India on 31st March 2017
hollywood, Sat, 11 Mar 2017
NI Wire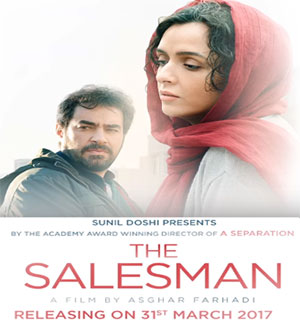 The Salesman, directed by Asghar Farhadi, ready to hit Indian theaters soon!
Mumbai: The Salesman, written and directed by prominent filmmaker Asghar Farhadi, is all set to release in India on 31st March 2017.
The Taraneh Alidoosti and Shahab Hosseini starrer, in association with Alliance Media & Entertainment & PVR Pictures, have launched the trailer of the film. The trailer is so well-crafted, it will keep you gripped from beginning to end.
Having premiered at the Cannes Film Festival in 2016, winning awards for Best Screenplay and Best Actor (Shahab Hosseini), the film has received immense appreciation globally. The Salesman also won the Academy Award for Best Foreign Language Film.
Commenting on the same, Mr. Sunil Doshi, Director, Alliance Media & Entertainment stated, "In the world of excess, attention deficit disorder, recommendation algorithms imposed by technology, I would like to offer handpicked and curated choices to the audience like a boutique instead of super/hyper market of content! This is what I endeavor to do at Sunil Doshi presents!"
Watch the trailer here: Link - The Salesman Indian Trailer Alliance Media