Jal - Movie Trailer
Bollywood, Fri, 14 Mar 2014
NI Wire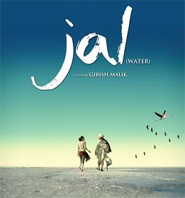 Here we introduce the upcoming Bollywood movie Jal.
Jal is an upcoming Bollywood movie which has already been praised in numerous film festivals. Offering a thought provoking storyline set in the backdrop of the Ran of Kutch in Gujarat the film went for screening both in the Indian Panorama section of the International Film Festival of India and Busan International Film Festival. This Girish Malik directed film covers the environmental issue concerning the draught and detrimental effects of environmental degradation on rare bird migratory bird species such as flamingo. In this film the ace music director Sonu Nigam and classical composer Bikram Ghosh collaborated for the first time offering some fresh tunes. Sunita Radia did the camera and the film is co-written by director Girish Malik and Rakesh Mishra. The film offering a insightful view in environmental degradation and its huge aftermath in livelihood is received well by the critics and expected to do good in box office as well.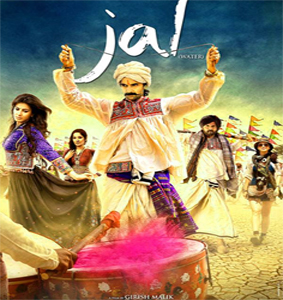 Storyline
The central character of Jal is a man called Bakka who has the strange gift of finding water amidst desert. He is known for his involvement in solving the water scarcity in his village but in the ensuing drama concerning his cooperation with a female ornithologist who tries to save the migratory flamingoes he faces troubling circumstances. The film offers a poignant action drama that has been shot in epic scale offering great visuals of the Ran of Kutch and incorporating local livelihood and cultural aspects in detail.
Casts
The leading roles played by Purab Kohli, Tannishtha Chatterjee, Kriti Kulhari, Yashpal Sharma and others.
Jal - Official Trailer