Guinness Book launches latest edition, Indian school got place
London , Thu, 13 Sep 2012
NI Wire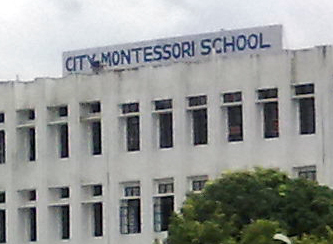 Lucknow based City Montessori School has been included in the latest edition of Guinness Book of World Reords for the highest number of students being enrolled in a year.
The school has got the achievement as it witnessed a record enrolment of 39,437 pupils for the 2010-2011 academic years.
Guinness Book has also enlisted many extraordinary and exceptional achievements of life in its latest edition. Some of the events and persons which have find a place in the 2013 edition is Popeye lookalike Moustafa Ismail and his monstrous biceps, and a man with the tallest mohican hairstyle, measuring a towering 3ft 8in.
Johanna Quaas, an 86-year-old retired PE teacher from Leipzig, Germany, was named the oldest gymnast while Egyptian-born Moustafa Ismail got recognition for having the largest 'guns' - biceps and triceps - with a circumference of 25.5in.
The 24-year-old bodybuilder, now living in Franklin, Massachusetts, has arms with a greater circumference than the average human head.
London-based sumo wrestler Sharran Alexander, who weighs 203.21 kg (32 stone), was also named as the world's heaviest sportswoman.
Archie, a 29-month-old Dexter breed bull owned by a County Armagh-based farm, measures just 76.2 cm (30in) from hoof to withers.
Other records in the 57th edition of the book include the lowest roadworthy car - a vehicle created by students and teachers in Asakuchi, Japan, which measures 45.2cm (17.79in) from the ground to its highest part.
Being published in 22 languages in more than 100 countries, the 2013 Guinness World Records is expected to sell around 2.7 million copies and documents numerous new extremes relating to the human body.
(With inputs from ANI)
LATEST IMAGES

MORE...
Social bookmark this page
Post comments: