Mary Kom scripted history-bagging bronze in women boxing
London, Thu, 09 Aug 2012
NI Wire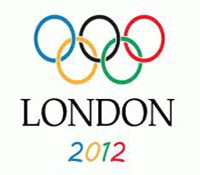 India's Mary Kom created a milestone in the history of India when she bags bronze medal for women boxer in London Olympic. By this way she become the first countrywomen boxer to win an Olympic medal when she finished with a bronze.
However a bronze medal had been assured for Mary Mom on Monday when she reached the semifinals. She finished with a bronze after losing the semifinal match to Britain's Nicola Adams 6-11 in the 51 kg category.
It is noted that M.C. Mary Kom has become India's lone medal-winning boxer at the Olympics after Laishram Devendro Singh went down fighting in his quarterfinal bout Wednesday night.
During her fight, from the start, Mary Kom struggled to cope up with the Briton's speed. She came under pressure in the first round, having to fend off Nicola's powerful punches.
A couple of times, 29-year-old Mary Kom, a mother of twins, was pinned in the corner and took some major blows, losing the first round 1-3.
The second round was closer as both boxers tried to assert their dominance.
However, the five-time world champion found it difficult to get her way around the quick opponent, which narrowly edged the round 2-1. Mary Kom stuck it out in the third round before losing it by a whisker.
The final round ended similarly as Mary Kom found it hard to cope with Nicola's size. With time running out, the Indian went hell for leather but fell short and lost the round 2-3.
(With inputs from IANS)
LATEST IMAGES

MORE...
Social bookmark this page
Post comments: