Wisconsin Gurdwara firing: Police still clueless over shooter's motive
Washington, Wed, 08 Aug 2012
NI Wire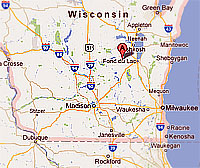 The US police are still clueless over the motive of the shooter who killed six worshippers at a Wisconsin gurdwara, on Sunday (August 05) despite recognizing his identity, media reports say.
Police has identified the shooter who was shot dead on the spot through security personnel in counter attack, but still unable to identify the real motive behind his open firing in the Gurdwara.
The Oak Creek Police, the local police has informed to media that it has not found any telltale writings or note left by the Wade Michael Page (40) nor his family members have observed any warning signs from him since last few days.
According to Edward, Chief of Oak Creek Police, FBI authorities have received tips that Page might have links to the white supremacist movement, but nothing had been confirmed.
Page, an army veteran who neighbours say played in a far-right punk band, was the lone gunman in the Sunday rampage at a Sikh temple, Edwards was quoted as saying by CNN.
"We may end up with just a lot of facts on what he is involved with, who he may be associated with, but we may never know that motive, because he died, and that motive died with him," Edwards said.
Counter to speculation, Page did not have a 9/11 tattoo, he said.
However, Republican presidential candidate Mitt Romney has said that the gunman was motivated by hate.
Sikh people are among the most peaceable and loving individuals you can imagine, as is their faith. And of course, the person who carried out this heinous act was a person motivated by racial hatred and religious intolerance," said Romney.
--With IANS Inputs--
LATEST IMAGES

MORE...
Social bookmark this page
Post comments: