1984 riot:HC allow Sajjan kumar's plea
New Delhi, Fri, 03 Aug 2012
NI Wire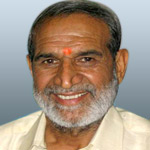 The Delhi High court has allowed Congress leader Sajjan Kumar that he can use the statement of a victim to defend himself in the 1984 anti-Sikh riot case. Kumar who is accused of instigating a mob to attack in the so called riot has moved High court challenging the trial court order that disallowed him to use a statement of complainant and key witness Jagish Kaur to defend himself.
It is noted that Congress leader Sajjan Kumar had said that Jagdish Kaur's affidavits and statements given to judicial commissions that probed the riots should be allowed to be used to confront her with her recent testimony in the ongoing trial.
Justice Justice Pratibha Rani set aside the June 2 trial court order that dismissed Sajjan Kumar's plea and asked all parties to appear before the trial court Aug 6.
According to sources,the CBI said as per the provisions of the Commission of Inquiry Act, the affidavits and statements of a witness given before any commission could not be used against her for the purpose of questioning her testimony.
The former Lok Sabha member from Delhi said that CBI prosecutor R.S. Cheema had made a statement in court July 12, 2010, that Jagdish Kaur's affidavits in the case and statement to the G.T. Nanavati and Ranganath Misra Commissions, which inquired into the riots, could not be used as they were contradictory.
It is to be mentioned here that Sajjan Kumar and five others were booked under sections 302 (murder), 395 (dacoity), 427 (mischief to cause damage to property), 153-A (promoting enmity between different communities) and other provisions of the Indian Penal Code.
(With inputs from IANS)
LATEST IMAGES

MORE...
Social bookmark this page
Post comments: