Karnataka Political crisis: Jagdish Shettar to replace Sadanand Gowda
New Delhi, Sat, 07 Jul 2012
NI Wire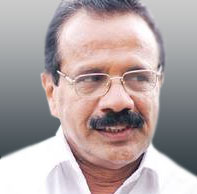 The news coming from BJP headquarters states that the party core committee is considering to replace D V Sadanand Gowda with Karnataka's Rural Development Minister Jagadish Shettar as state?s new Chief Minister soon.
In this regard, BJP is likely to make a formal announcement on Saturday evening. After that Gowda will submit his resignation to the governor, sources said. While another sources say, Sadanand Gowda, who is reluctant to step down is likely to meet party President Nitin Gadkari and senior BJP Leader Lal Krishna Advani.
The formal announcement regarding to change Chief Minister can come after that, sources added.
Jagdish Shettar is assessed loyalist to B S Yeddyurappa, who has reportedly strong command in the state politics. The war of Gowda and Yeddyurappa is well known and was continued since last six months, when Gowda, who was earlier backed by Yeddyurappa, denied to step down for his predecessor.
Media reports say that the decision of changing the Chief Minister has been taken by the party core committee at the residence of party President Nitin Gadkari on Saturday.
The change in the leadership of the BJP government in Karnataka, the second since the party came to power in 2008, comes after Yeddyurappa, the former chief minister, brought pressure on the party to get Gowda replaced with Shettar.
After the core committee meet, BJP spokesperson Ravi Shankar Prasad said Gowda will meet the party leaders in the evening here after which a formal announcement would be made.
Yeddyurappa had to quit as chief minister July last year after being indicted by the state Lokayukta over a mining scandal and other corruption charges. Gowda was Yeddyurappa's choice then to replace him.
But after the Karnataka High Court struck down the Lokayukta report with respect to its indictment of Yeddyurappa, he had stepped up efforts to get back as the chief minister.
Gowda, who fell out with Yeddyurappa, wanted the central leadership not to take any decision on removing him as chief minister in haste and contended that he had put in his best to give a corruption-free government.
--With IANS Inputs--
LATEST IMAGES

MORE...
Social bookmark this page
Post comments: