2.5 lakh computers may loose Internet access on Monday
New Delhi, Fri, 06 Jul 2012
NI Wire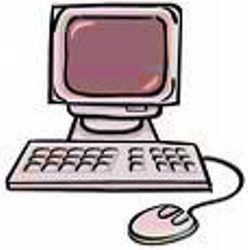 Millions of Internet users are in risk of loosing their Internet access on Monday by a malicious virus hidden on their computers, according to a report.
The Federal Bureau of Investigation has claimed that the virus called 'DNS Changer' will lead to an Internet blackout for 350,000 computers on July 9.
The FBI first informed about the virus last November, when it claimed to arrest the authors of the malware.
According to The Washington Post, the virus, as its name indicates, affects the ability of the computers to access the Internet's DNS system correctly, particularly the Internet's phone book.
Moreover, the virus is known to redirect the Internet users to fake DNS servers and thus sending them to fake sites or places that promoted fake products.
According to the paper, if your computer is infected with this virus, then you could get a longer, but not impossible, process ahead of you.
The DNS Changer Working Group (DCWG) suggested that those who think their computer to be affected with the virus should first back up any important files.
This could be done easily by using an external hard drive or even a thumb drive.
In addition to that, the group also recommends people to use various tools to ensure they have a wider net of virus definitions to choose from.
Moreover, scanning your computer on regular basis for viruses is a good idea to make sure that virus definitions are up-to-date, the group said.
-With inputs from ANI
LATEST IMAGES

MORE...
Social bookmark this page
Post comments: