RBI revises norms of priority lending to foreign banks
Mumbai, Sat, 21 Jul 2012
NI Wire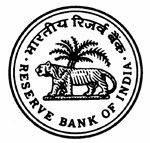 Creating a tougher task to Global private sector banks that have over 20 branches in India, the Reserve Bank of India, the master Bank has directed them to raise priority sector lending target from currently 32% to 40% of the total credit in phased manner.
Raising the priority lending to 40% of the total credit for foreign banks such as Standard Chartered bank, Citi bank, HSBC bank and Royal Bank of Scotland (RBS), RBI has given five year duration beginning from April 01, 2013.
This norm of RBI will make the path tougher for foreign banks, which are already struggling to achieve its current target of 32%.
For small foreign lenders, the priority lending is unchanged to 32%.
RBI in its website has said, "They will be required to submit an action plan for achieving the targets over a specific timeframe to be approved by RBI."
Priority sector lending includes small value loans to farmers for agriculture and allied activities, loans to micro and small enterprises and other low income groups and economic weaker society as well as education and home loans up to the specified limits, and advances to individuals for up to Rs 50,000 to clear debts of moneylenders.
In the home loan segment, RBI said advances of up to Rs 25 lakh in cities with population of over 10 lakh, and Rs 15 lakh in other towns, will be treated as priority lending.
Earlier, all loans up to Rs 25 lakh for purchase and construction of dwelling units constituted priority lending.
State-run banks already have a priority sector lending target of 40 percent.
The central bank had set up a committee under the chairmanship of M V Nair in August last year to ensure uniformity in lending to priority sectors by lenders. The committee submitted its report in February, which was then placed in public domain for comments.
--With IANS Inputs--
LATEST IMAGES

MORE...
Social bookmark this page
Post comments: