Body remains to unearth from Laila Khan's country villa
Mumbai, Wed, 11 Jul 2012
NI Wire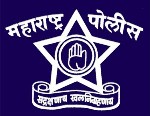 The Crime Branch of Mumbai police have unearthed six skeletons of different dead bodies from missing Bollywood starlet Laila Khan's country villa, Igatpuri town, around 130 km from Mumbai, media sources said.
According to sources, the skeletons might be Laila Khan and her kin who were allegedly murdered last year in Maharashtra and were buried in Nasik district of Maharashtra, where Laila Khan has a country villa.
The investigation sources said that police might conduct DNA tests to recognize the true identity of skeleton.
A team of Crime Branch officers had taken Parvez Tak, a suspected Lashkar-e-Taiba terrorist and stepfather of the actress, to the spot where they reconstructed the crime scene following which they found the human remains, an officer said.
Tak, a suspected Lashkar-e-Taiba militant has been arrested in Jammu and Kashmir in the connection of different case where he revealed that his wife Celina and her children along with a domestic help have been murdered last year in Mumbai. The police carried him to Mumbai and presented before a Metropolitan Megistrate court on Monday that send him on remand till July 19.
A case of abduction was registered at Mumbai's Oshiwara police station by her father Nadir Patel. According to the complaint, Tak and his accomplice Asif Sheikh had allegedly abducted Laila Khan and her family members.
According to media news report, the key accused of Laila Khan and her kin murder case were Parvez Tak and Asif Sheikh, a close aid to Tak.
Laila Khan, whose original name is Reshma Patel, was last seen in a 2008 movie "Wafaa" with Rajesh Khanna.
--With Agencies Inputs--
LATEST IMAGES

MORE...
Social bookmark this page
Post comments: