Smartphones used more for surfing and games less for calling
New Delhi, Sat, 30 Jun 2012
NI Wire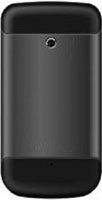 A recent study has revealed a lot about the smartphone habits of people. As per the research people use smartphone more for surfing the web, connecting to social networks or playing games and use it less for phone calls.
A mobile network, O2 says that smartphones are substituting common gadgets like alarm clocks and digital cameras, but becoming less common for making phone calls.
The study further revealed that making phone call is on the fifth numbers among services performed by smartphone. The time spent on making phone call is slightly more than writing and checking the emails.
"Smartphones are now being used like a digital 'Swiss Army Knife', replacing possessions like watches, cameras, books and even laptops," David Johnson, General Manager of devices for O2 in the UK has been quoted as saying.
"While we're seeing no let-up in the number of calls customers make or the amount of time they spend speaking on their phones, their phone now plays a far greater role in all aspects of their lives," he said further.
The study says that the people used just three minutes a day for taking photographs, still photography was the most popular use of a photograph. 74 percent people in the study said that they had taken photos with their handset.
In the study, it was also observed that 54 per cent people accepted that they used their smartphone instead of an alarm clock, and 46 per cent accepted that they used their smartphone in the place for their watch.
LATEST IMAGES

MORE...
Social bookmark this page
Post comments: