BJP criticizes government for avoiding probe in Coal scam
New Delhi, Sun, 10 Jun 2012
NI Wire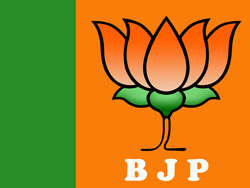 Bhartiya Janata Party has strongly criticized the government move that there is no need for a probe into the multi-billion dollar coal scam which has triggered a massive outcry across the socio-political spectrum of the country.
BJP spokesperson Shahnawaj Hussain expred his anxiety over the PMO attitude and said that it is need of time for a thorough probe into the coal scam and the real culprits must be exposed.
The only five page letter issued by the Prime Minister?s office is not enough to support the facts behind the matter. The fact is that people of the country want to know the real culprit behind the India's coal gate scam which was major irregularities was witnessed, he added.
Hussain claimed that UPA ministry?s falls statement was appear earlier when 2G spectrum was unearthed and then it was claimed that there was a zero loss in the scam. But the real fact exposed only when matter went to the Supreme Court and it was declared that the loss was worth 1.76 trillion rupees.
If PMO believes that there was not any scam had been taken place in the coal gate, then why it is against the prob. It there is a doubt then certainly it must be things should be clear and in a transparent way, he added.
It is noted that Team Anna's close associates had disclosed about the series of corruptions in UPA government and it also alleges that 14 ministers including Prime Minister was involved in the scams.
(With inputs from ANI)
LATEST IMAGES

MORE...
Social bookmark this page
Post comments: