World Autism Awareness Day 2012
New Delhi, Mon, 02 Apr 2012
NI Wire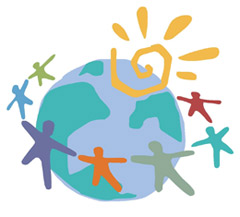 World Autism Awareness Day is being observed every year since September 19, 1989 but United Nations General Assembly formally declared 2 April as World Autism Awareness Day (A/RES/62/139) year since 2008. The day is observed with an objective to create awareness about autism among the people and help the children and adults suffering from the disorder to live a meaningful life ahead.
The World Autism Awareness Day (WAAD) Resolution had four major components:
Establishment of 2 April as World Autism Awareness Day (WAAD).
Encouraging the UN organizations, member states, NGOs and all private and public organizations to participate in WAAD.
To spread awareness of Autism on all levels in society
The Secretary-General of UN should deliver this message to member states and all other UN organs.
In addition to that, there is a web site "World Autism Awareness Day" that is aimed to provide materials and suggestions on how to participate in WAAD. Moreover, the website also shows the list of current activities that are conducted by different countries and organizations to observe WAAD.
Several countries have joined hand for this purpose with India joining the list last year. During this day the famous buildings of world including the Empire State building in New York, the Opera House in Sydney, the Christ the Redeemer Statue in Rio de Janeiro will be lit up in blue to observe World Autism Awareness Day.
Some facts about Autism
Autism, a pervasive developmental disorder (PDD), is an incurable and complex neurobiological disorder that affects the communication, behavior and social relationships of the patient. The disorder is known to affects 1 in 110 people. Autism is most common in the child that can be observed in a child of 3 years old and last throughout life. The most common symptoms that can help you to detect the disorder are:
The child finds difficulty with verbal communication and faces problems in using and understanding language.
Sometimes, even the child is capable of speaking he is unable to participate in any type of communication.
Faces difficulty with non-verbal communication, such as gestures and facial expressions.
Hesitates in social interaction.
The patient is unable to make friends and prefers to play alone.
The child lack imagination power.
Difficulty to adopt unfamiliar routine and new environment.
Continuous repetition of body movements and behavior like hand flapping, spinning, and head banging can be seen.
In addition to that, there are many other signs and symptoms that can be observed in a child with autism.
Though, the exact cause of autism is still unknown but some of the possible reasons can be including genetics certain types of infections, and problems occurring at birth.
LATEST IMAGES

MORE...
Social bookmark this page
Post comments: