Ayurveda: A holistic way to attain mental peace
New Delhi, Wed, 21 Mar 2012
NI Wire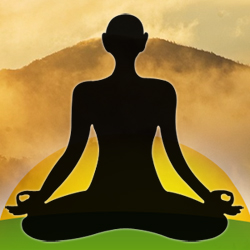 A good mental health is very necessary for the proper integration of the mind, body and soul. Ayurveda defines health to be a complete biological equilibrium between the sensory, mental, emotional and spiritual elements of body. According to Ayurveda, a sound mental health is a state of mental, intellectual and spiritual well-being. So, it is very essential to maintain a harmony between these three aspects good live a mentally stable life.
In the ancient text of Charaka Samhita has described eight factors that are responsible for the mental stability and any negative effect in these factors can result to various psychiatric disorders. These eight factors are: manas (mind), buddhi, smriti (memory), sajna jnana (orientation and responsiveness), bhakti (devotion), shila (habits), cheshta (psychomotor activity) and achara (conduct). These factors decide the state of consciousness and unconsciousness of human mind.
While a conscious and healthy mind is recognized by Good memory, good eating habits, awareness of self-responsibilities, maintaining cleanliness and hygiene, enthusiasm, cleverness, bravery, perseverance, cheerfulness , fearlessness, sharp intellectual level, self-sufficiency, good values and ability to understand and manipulate things in a right direction, an unconscious and unhealthy mind can be characterized by lack of confidence, fear, sadness, lack of enthusiasm, laziness and low intellectual level.
The major causes for mental imbalance in Ayurveda has been mentioned as kama (lust), krodha (anger), lobh (greed), moha (delusion), irshya (jealousy), mana (pride), mada (euphoria), shoka (sorrow, grief), chinta (anxiety), udvega (neurosis), bhaya (fear) and harsha (happiness). Ayurveda focuses on a holistic approach to overcome these feelings that leads to various psychological disorders.
In Ayurveda, a fourfold internal instrument or antahkarana chatushtya model of mind called the Samkhya-Vedanta has been described. These four instruments are Chitta (Conditioned consciousness), Buddhi (Intelligency), Manas (Mind, capacity of imagination) and Ahamkara (Ego). In ayurvedic approach to gain mental calmness it is very essential to calm the chitta, develop the buddhi, control the manas and reduce ahamkara.
In addition to that, Ayurveda recommends counseling, meditation, yoga, ayurvedic oil massages, healthy living, healthy eating and natural ayurvedic medicine and remedies to help the mind, body and soul achieve balance. Ayurveda works on the principle 'purify, pacify and remove the cause' and helps in gaining the ultimate mental peace.
Thus, Ayurvedic approach to attain the psychological spirituality tells that all the souls growing and heading towards the enlightenment and reunification with the divine and thus providing the mental peace.
To know more about
Ayurveda
and
Ayurvedic treatment