RBI hikes bank rate to 350 bps to manage liquidity
Mumbai, Tue, 14 Feb 2012
NI Wire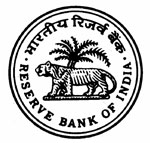 The Reserve Bank of India (RBI), Monday announced to hike bank rate by 350 basis points (bps) from 6% to 9.5% for the short-term period in order to make technical adjustment, as per Master Bank announced here.
The new rate would be implemented immediately from February 13, stated RBI while declaring this new bank rate.
"This should be viewed and understood as one-time technical adjustment to align the Bank Rate with the Marginal Standing Facility (MSF) rate rather than a change in the monetary policy stance."
The Marginal Standing Facility (MSF) is newly introduced mechanism started by RBI from 09 May 2011 in the line of liquid adjustment facility- Repo Rate (the interest rate at which banks can borrow money from RBI) - to adjust the available of liquidity. MSF rate is set 100 bps (1%) higher than repo rate, means banks can get money through this channel by paying 1% more interest rate. The advantage of this facility is that banks can get up to 1% more loan than their demand and time liability. This facility was initiated to reduce volatility in the overnight rates and improve monetary transmission.
However, general customers would not be affected from it, as it is a short duration mechanism to adjust the liquidity.
In this regard, Bank has announced, "Henceforth, whenever there is an adjustment of the MSF rate, the Reserve Bank will consider and align the Bank Rate with the revised MSF rate. All penal interest rates on shortfall in reserve requirements, which are specifically linked to the Bank Rate, also stand revised."
LATEST IMAGES

MORE...
Social bookmark this page
Post comments: