Five deaths in hospital:Government constitutes four-member committee
New Delhi, Thu, 06 Dec 2012
NI Wire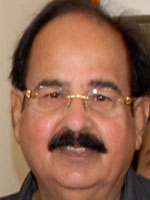 In the wake of tragic incidence of failure of oxygen supply in the ICU of the GNCTD's Sushruta Trauma Centre in North Delhi, Dr. A.K. Walia, Health Minister today constituted a four-member Committee under the Chairmanship of Dr. Arun Kumar Agarwal, Dean, Maulana Azad Medical College to review the existing medical procedures and facilities in Delhi Government Hospitals and make recommendations for modernization, strengthening and up-gradation of the system.
The systems, he said, will be over-hauled based on the status and requirements of each hospital. The members of the Committee are Dr. D.K. Tempe, Director Professor and Head (Department of Anaesthesia), G.B. Pant Hospital; Dr. U.C. Verma, Director Professor. (Department of Anaesthesia), Lok Nayak Hospital; Dr. A.K. Sethi and Head of the Anaesthesia Department, Guru Teg Bahadur Hospital.
The Health Minister took above decision while reviewing the situation of existing health facilities and procedures in Delhi Government Hospitals at a meeting attended by the Secretary, Health & FW and Medical Superintendents of various Delhi Government Hospitals. He added that the Committee would have expert inputs from the Medical Superintendents of G.B. Pant Hospital, Lok Nayak Hospital and GTB Hospital.
Dr. Walia informed that the Committee set-up yesterday to examine and report on the incident at Shushruta Trauma Centre was directed to submit its report within three days. Appropriate disciplinary action will be taken against the officials found guilty of mis-conduct or dereliction of duty. He added that a FIR has already been lodged against the contractor and the Police has been asked to expedite the matter.
Dr. Walia directed the Medical Superintendents to continuously and critically examine all the services which have been outsourced. It must also be ensured whether the staff posted is qualified to perform the job or not.
Dr. Walia said that Delhi Government is seriously and regularly working to make its hospitals fire-safe as per the guidelines and procedure laid down by the Delhi Fire Service. Five posts of Fire Safety Officers have been created to take care of fire safety stipulations.