NASA reveals unprecedented night view of Earth
New Delhi, Thu, 06 Dec 2012
NI Wire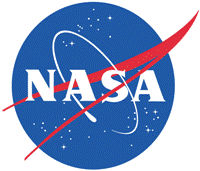 Researchers have come out with an unprecedented night view of Earth showing the glow of natural and human-built phenomena in more detail than ever before.
The recent images taken from NASA's NOAA satellite, which was launched last year is enabled with a sensor, the day-night band of the Visible Infrared Imaging Radiometer Suite (VIIRS) is highly sensitive and capable of detecting the nocturnal glow produced by Earth's atmosphere and the light from a single ship in the sea.
Where simple camera takes a picture in one exposure, the day-night band captures an image by scanning a scene repeatedly and resolving it as millions of individual pixels.
The day-night band of the satellite observed the moonlight illuminated Hurricane Sandy, illuminated by moonlight, making landfall over New Jersey on the evening of October 29.
The night photographs showed the highly spread power outages that left millions in darkness in the wake of the storm.
With its night view, VIIRS is able to detect a more complete and promising view of storms and other weather conditions including fog.
The satellite also captured the image of the Nile River, a map of the US east coast and the lights from a line of from fishing boats.
"For all the reasons that we need to see Earth during the day, we also need to see Earth at night," Sky News quoted Steve Miller, a researcher at NOAA's Colorado State University Cooperative Institute for Research in the Atmosphere, as saying.
"Unlike humans, the Earth never sleeps," Miller added.
-With inputs from ANI