Pollution on danger mark, BJP criticize government's road policy
New Delhi, Thu, 08 Nov 2012
NI Wire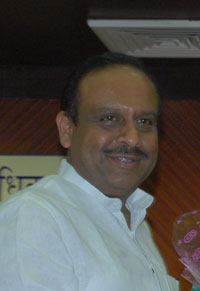 BJP Delhi Pradesh President Vijender Gupta and Leader of the Opposition in Delhi Legislative Assemble Prof. Vijay Kumar Malhotra have in a joint statement said that due to the wrong transport and road policy of Delhi Government pollution in Delhi has crossed the danger mark. Pollution has increased by 50 percent in the capital. Senior citizens and children have become victim of diseases related to respiratory system.
Those people who are already suffering from such diseases are hanging between life and death. They have demanded the Central Environment Minister and Prime Minister that they should take the case of pollution in the capital seriously and try to solve this problem immediately. According to Centre for Science and Environment, in the year 2000, the quantity of PM-10 in the air was 191 micro gm/cubic mtr which has gone up to 281 micro gm/cubic mtr., an increase of 50 percent.
In place of preventing the pollution, the Government is allowing increase in the number of vehicles to at a dangerous speed. BJP leaders have said that the concern expressed by the bench headed by the Chief Justice of Supreme Court on 6th November, 2012 on the increase of pollution up to dangerous level in Delhi is timely and advised Delhi Government to take the concern of Supreme Court seriously.
Delhi Government should take measures to prevent the increase in fog and smoke in Delhi because it is a serious matter. It may be mentioned that Delhi Government had implemented the scheme for CNG vehicles only on the orders of Supreme Court. After implementation of scheme for plying CNG vehicles, the level of pollution had gone down.
This Government had promised years ago that a bye-pass road will be constructed around Outer Delhi to divert the vehicles coming into Delhi so that the vehicles may pass the capital without affecting the environment.
The reason is that in the year 2011, Delhi Government had registered 3 lakh Diesel vehicles whereas only 2000 CNG vehicles were registered. It indicates that the people are purchasing diesel vehicles in place of CNG vehicles.