Cabinet clears one-time 2G-spectrum fee; call rates may go up
New Delhi, Thu, 08 Nov 2012
NI Wire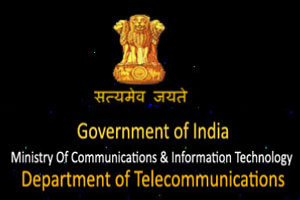 The Union Cabinet Thursday approved a one-time levy on incumbent telecom players which hold 2G spectrum beyond 4.4 MHz in GSM category and 2.5 MHz in CDMA category, which base rates are yet to discovered by next week's auction.
The union cabinet in the leadership of Prime Minister Manmohan Singh Thursday approved the recommendation of Empowered Group of Ministers (EGoM) that had recommended to charge one-time spectrum fee to create a level-playing field between old and new operators.
Finance Minister P Chidambaram today informed this latest decision of Union Cabinet about the 2G spectrum allocation charges to media.
Briefing the media after the cabinet meeting, Finance Minister P Chidambaram said while GSM operators would be asked to pay for airwaves they hold beyond 4.4 MHz at a price determined by the auction starting Nov 12, CDMA carriers would pay for holdings beyond 2.5 MHz for the remaining validity of their permits.
GSM operators holding more than 6.2 MHz of spectrum will pay a retroactive fee for airwaves from July 2008.
No charge will be levied on operators who hold up to 4.4 MHz of spectrum.
Chidambaram said while the price discovered in the auction would apply for the one-time fee to be charged from incumbent GSM operators, the Department of Telecom (DoT) would work out the basis for the same for CDMA carriers as there are no bidders for CDMA auction and thus there will be no auction determined price.
There is no bidder left now for the CDMA auction after Tata Teleservices and Videocon Telecommunications withdrew from the spectrum sale.
Chidambaram said the DoT had been asked to get back to the cabinet about implementation of the decision regarding CDMA.
On the other hand, Bharti Airtel, the biggest GSM player in India has indicated that the call rates may go up soon as the current call rates are hurting to margins of telecom players and it is insufficient to fulfill the widening gap.
However, it has denied to take initiation in this field.
With this new levy plan, government was eyeing to generate Rs.30,927 crore from auction, but in actual, it seems to go unfetched as no telecom players have shown their interest in CDMA licence and none has applied for PAN-India licence in GSM sector.
In estimated collection of Rs.30,927-crore, there is also the included levy of public sector telecom players - BSNL and MTNL, which means from the actual profit to central exchequer may go much below then the estimated value.
The government had planned two separate auctions for GSM and CDMA players. And the DoT had estimated that the levy would generate Rs.30,927 crore. But with the exact quantum of levy on CDMA operators yet to be fixed, the government's net revenue could not be ascertained.
Chidambaram also said licensees "will be given an option to surrender spectrum beyond 4.4 MHz for GSM" if they don't want to pay the one-time fee.
Also, payments can be made in monthly installments at an interest of 9.75 percent.
"Licensees will be allowed Equated Annual Installments (EAI) for the balance number of years of license at the rate of 9.75 percent," said an official statement.
For spectrum held above 6.2 MHz, the one-time charge will be applicable from July, 2008 onwards and linked to the price at which spectrum will be sold at the auction.
The statement said that the one-time charge calculations shall be based upon a pro-rated price for the period July 2008 up to the date of fresh auction's determined price.
"This (charge) would be the 2001 entry fee divided by 6.2, duly indexed using State Bank of India Prime Lending Rate (SBI PLR)," it said.
The cabinet also accepted the proposal by the ministerial panel to allow operators to share airwaves.
It also decided to do away with the provision to levy a special levy on mergers and acquisitions (M&As) in the sector.
--With IANS inputs--