Dengue danger: 37 new cases in capital
New Delhi, Wed, 21 Nov 2012
NI Wire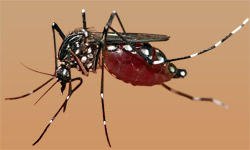 After all the precautions and measures taken by the various agencies, the number of cases for Dengue is in increasing order in the Capital. In the latest move thirty-seven new dengue cases have been reported in the capital, taking the total number of those suffering from the disease in Delhi to 1,799, official data showed Wednesday.
According to sources, of the 37 new cases, nine were reported from areas under North Delhi Municipal Corporation (NDMC), 17 from South Delhi Municipal Corporation (SDMC), and 11 from East Delhi Municipal Corporation (EDMC).
Needless to say that the mosquito-borne disease has claimed four lives since it hit the capital this year. The South DMC has reported the maximum number of cases at 696 from its area.
Besides, 12 dengue cases originating from neighbouring states have pushed the total to 1,811 in the capital region.
It is noted that In 2011, a total of 1,026 dengue cases were reported in Delhi with five deaths, down from 6,110 cases with seven deaths in 2010.
All the three Municipal corporations and Delhi government have begins proper steps to check the breeding of mosquitoes and for this many special drives have been launched.
(With inputs from IANS)