Pattinson wanted walrus in sex scene of 'Breaking Dawn: Part 2'
New Delhi, Sat, 17 Nov 2012
NI Wire
null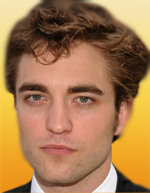 The Twilight fame Robert Pattinson has revealed had been the director of 'Breaking Dawn: Part 2', he would have directed the sex scene making the bedroom action even wilder by putting a walrus in it.
"I would put [the sex scene] the last day of the schedule," People magazine quoted him as telling BBC Radio 1.
"[I'd] say, 'Listen, I've got to have a closed set. It's really, really important. No one can see the monitors or anything,' and then just put like a walrus in or something," he added.
He also revealed that kissing in front of camera wasn't so sexy.
"Kissing is harder than love-making scenes, I think. You can't kiss like normally you'd kiss," he said.
"You got a one in three chance of smashing someone's tooth out," he added.
-With inputs from ANI
null