CAIT challenges government to face open debate instead of rally
New Delhi, Sun, 28 Oct 2012
NI Wire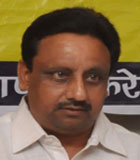 Taking a strong view of the proposed rallies by the Congress Party substituted by the Government, the Confederation of All India Traders (CAIT) has said that instead of holding rallies, the Government should face an open debate on the controversial issue at any open platform may be at any media platform.
B. C. Bhartia, CAIT National President and Mr. Praveen Khandelwal, Secretary General said that both sides may be allowed to accompany their respective experts. If Presidential Candidates in US can have open election debate why can't we have an open debate on this issue which has vital bearings on crores of people across the Country.
They also revealed that J and K Chief Minister Omar Abdullah, Industrialist Raj Kumar Dhoot, Congress MPs Keshava Rao and Shri J.P. Aggarwal were part of the Parliamentary Standing Committee which submitted its unanimous report on 8th June,2009 in the Parliament recommonding a blanket ban on entry of global retailers and domestic corporate houses in retail trade of India. They questioned what has happened now that they are opposing their own recommendations.CAIT leaders said that if the advantageous arguments advanced by the Government and corporate bodies, in favour of FDI in Retail are logical and sound, then Govt and Industry bodies should not hesitate to accept the CAITs invitation of a debate.