ICL challenges Indo-Pak Test series with old warhorses
New Delhi, Thu, 29 Nov 2007
Mukesh Thapliyal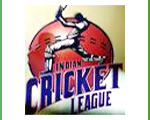 Nov 29: Everyone will be eyeing on ICL after the end of first day of India-Pakistan Test match
The rebel Indian Cricket League (ICL) is all geared up to put a stiff challenge to ongoing Indo-Pak Test series with the help of their old warhorses. Stage is all set for the ICL's Twenty20 tournament to take off from tomorrow in Chandigarh.
The fortnight long carnival will run neck to neck with remaining two matches of India-Pakistan Test series with the only difference that they will get on with the action in the afternoon and night after the end of day's play . Everyone across the world will be eyeing on ICL on Friday after the end of first day of India-Pakistan Test match.
Host of old warhorses including Brian Lara, Inzamam-Ul-Haq Chris Cairns, Nathan Astle, Chris Harris, Abdul Razzaq, Marvan Atapattu, Azhar Mahmood, Dinesh Mongia, Lance Klusener, Imran Farhat, Nicky Boje, Vikram Solanki, Paul Nixon, Hamish Marshall, Andrew Hall and Daryl Tuffey have been preparing hard for the past last week with their respective teams to add flavour in the rebel series.
Delhi Jets will take on Chandigarh Lions in the inaugural match ICL T20 tournament at the Tau Devi Lal Stadium in Panchkula tomorrow.ICL Executive Board chairman Kapil Dev is keeping his fingers crossed. "At the moment, we are excited and nervous. ICL is our baby and we are hoping everything goes off well," Kapil said.
The tickets for the event have been priced at a very low rate to attract maximum crowd. A 100-rupee ticket has been priced for a single match and Rs 150 for two matches on the same day.
The war of words has already begun by the international stars in favour of the rebel league to force the psychological pressure and to draw viewers on their side. Former New Zealand all-rounder Chris Cairns stated in an interview that domestic stars of the country would add punch to our endeavour, as it will help to connect people with us.
According to Cairns, "The youngsters of the country will get an amazing opportunity through this platform to showcase their talent."
As per former Pakistan skipper Inzamam, "ICL means financial security for young players. Now they need not to bother about monetary problems while playing cricket."
It is came to known that the organisers have roped in filmstars Aamir Khan, Akshay Kumar, Kareena Kapoor to add glamour during the tournament. Top industrialist Anil Ambani is also expected to grace the occasion.
But at the moment everybody from BCCI to ICL, all the cricketing fraternity and the lovers of the game across the globe are keeping their fingers crossed, as how this rebellion spectacular mega-event unfolds on Friday.