India is on 5th position in Steel Production
New Delhi, Thu, 08 Nov 2007
NI Wire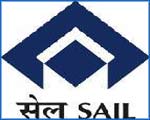 Nov 08: As flying growth of Indian Economy, India is also growing in Steel; Indian Public Sector companies like Steel Authority of India Ltd (SAIL), Rastriya Ispat Nigam Ltd.(RINL) along with Tata Steel and Jindal Steel making India as a powerhouse of steel production. India has ranked on the 5 th position in the crude steel production in the world, as Minister of Steel and Chemicals and fertilizers Ram Vilas Paswan address a press conference in Chandigarh on Wednesday.
According to Paswan, " India has recently emerged as the fifth largest producer of crude steel in the world as against seventh rank in 2006". Paswan forces to enhance the investment in steel sector in SAIL and RINL. Minister is aiming to raise the production of steel from currently 14.6 million tones to 26 million tones by 2010.
"The total required investment will be approximately Rs. 1.5 lakh crore in steel sector out of which SAIL and RINL will invest Rs. 60,000 crore for expansion while rest of the money would be invested by the private sector," said Steel Minister.
In terms of coal shortage problem, Paswan consider the solution by expressing government's effort to eradicate problem, "The government has created a corpus fund of Rs 3,500 crore, including PSUs such as SAIL, Coal India, MMTC, NTPC and RINL. Under this venture, PSUs will be able to buy mines anywhere in the world where they find any opportunity in order to compensate the shortage of raw material," said Paswan.
Paswan also informed the media about new government's plan regarding setting up a steel processing facility at Nahan in Himachal Pradesh having the capacity of 50,000 tonne per annum. "State government has sort out 100 acre land for this" added Minister. He also explained about the delay held in the inauguration of that land as Election Commission of India has enforced the code of conduct model.
SAIL has also planned to expand it's annual capacity to 60 million tonnes by 2020, informed Paswan.
LATEST IMAGES

MORE...
Social bookmark this page
Post comments: