Curbing hate speech episode: SC issues notice to center



NI Wire, Tue, 9 Apr 2013
Taking a note to curb elected representative, political and religious leaders from delivering hate speeches for political goals, the Supreme Court has issued notice to the government on a petition seeking framing of the above guidelines.
President Pranab Mukherjee to visit Kurukshetra on Tuesday


NI Wire, Mon, 8 Apr 2013
President Pranab Mukherjee with go for a one day visit to Kurukshetra (Haryana) on Tuesday to attend the 10th Convocation of National Institute of Technology, Kurukshetra and inaugurate the National Seminar on 'Challenges of Modern World: Solutions through Indology' organized by Kurukshetra University.
MCD:10 April last date for filing of nomination for Mayor Post


NI Wire, Mon, 8 Apr 2013
The first meeting of South Delhi Muncipal Corporation has been scheduled for April 16, 2013 to elect its Mayor and Deputy Mayor besides three members of the Standing Committee.
Gujarat CM Narendra Modi at FICCI: Women are real power of Modern India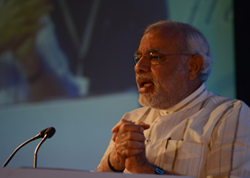 NI Wire, Mon, 8 Apr 2013
Gujarat Chief Minister Narendra Modi on Monday addressed the annual general meeting of FICCI Ladies Organization (FLO) in Delhi.
Modi aide Amit Shah gets major relief from Supreme court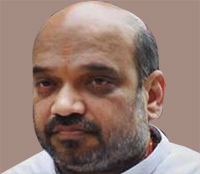 NI Wire, Mon, 8 Apr 2013
And finally there is some good news for BJP general secretary and former home minister of Gujarat Amit Shah as he has got major relief as the Supreme Court has quashed the first information report filed against him by the CBI in the Tulsiram Prajapati staged shootout case
More Stories