MTS' MTAG 401 Android phone promises unlimited Internet usage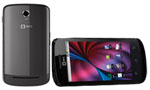 NI Wire, Wed, 13 Jun 2012
MTS has launched a new CDMA phone, MTAG 401 that will provide the users with unlimited Internet usage. Priced at just Rs. 8,999, the phone comes with three months free Internet usage facility. Powered by Qualcomm Snapdragon S1 800MHz processor, the phone runs on Android 2.3 (Gingerbread).
Exposure to diesel exhaust causes cancer, warns WHO



NI Wire, Wed, 13 Jun 2012
The World Health Organisation's (WHO) cancer research agency has revealed that the exhausts from diesel engine have cancer causing properties, and urged action to reduce human exposure to it. This is to be noted that, diesel exhaust was classified as "probably" carcinogenic in 1988 by IARC.
Largest Optical Telescope in the World gets ESO approval, will be completed by 2022


NI Wire, Wed, 13 Jun 2012
Largest Optical Telescope named European Extremely Large Telescope (E-ELT) in the World has cleared an important approval of Council of the European Southern Observatory (ESO).
Amkette launches EvoTV to enable users surf Internet on TV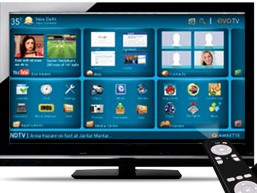 NI Wire, Wed, 13 Jun 2012
Digital giant Amkette has launched a new device 'EvoTV' which enables the access of Internet for the users on their television. The company has claimed the device to bring a revolution in digital era and even better then the Smart TV.
Global Warming Alarm: Ice covered Arctic goes Green



NI Wire, Wed, 13 Jun 2012
A steep rise in temperature is not only making the ice in the Arctic melt but it is also making it greener day by day.
More Stories