Ayurveda:The Better way to be healthy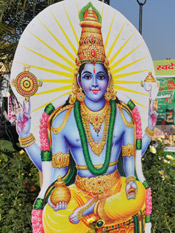 NI Wire, Sun, 29 Apr 2012
Ayurveda is the most ancient and holistic way of treatment which has linked with medicine with the spirituality.
Manipulating heart-specific gene pathway may treat obesity, diabetes



NI Wire, Sat, 28 Apr 2012
In a recent study, scientist has shown that heart can potentially regulate the balance of energy in the body that may prove very useful for the effective treatment of diseases like obesity, diabetes, and heart disease.
Intake of berries can reduce the rate of memory loss in old age



NI Wire, Thu, 26 Apr 2012
A recent study has revealed that, consumption of flavonoid rich berries, such as strawberries and blueberries in abundance, slow down the process of memory decline within older women by 2.5 years. The study was conducted in Brigham and Women's Hospital (BWH).
Researchers identifies the genes that increase risk of osteoporosis and fractures



NI Wire, Tue, 24 Apr 2012
The researchers have found the genetic variations that are believed to be responsible for causing osteoporosis. Women has the higher risk of fracture up to 50 percent due to to higher proportion of genetic variations that are associated with the cause of osteoporosis.
Vitamin E in diet can be preventive against many cancers



NI Wire, Tue, 24 Apr 2012
A recent study has revealed that the two forms of vitamin D namely gamma and delta-tocopherols that are commonly found in soybean, canola and corn oils as well as nuts may be helpful in the prevention of colon, lung, breast and prostate cancers. Though, it has been a topic of controversies in many scientific journals and the news media that whether vitamin E prevents or promotes cancer.
More Stories