FDI should allow in high technology sectors, not in retails: BJP



NI Wire, Sun, 25 Nov 2012
BJP has reiterated that central government should reverse its decision to allow foreign direct investment (FDI) in multi-brand retail since it will endanger livelihood of millions of people. Chairman of parliament's standing committee on commerce Shanta Kumar has said that FDI in retail should be considered in high technology sectors where the country lacked expertise.
FDI: CAIT alleges government for distorting the facts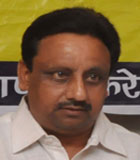 NI Wire, Sun, 25 Nov 2012
Secretary General of the Confederation of All India Traders (CAIT), Praveen Khandelwal has said that the FDI notification can be valid and effective only if the amendments made by Reserve Bank of India in rules
FM advocates FDI, says it is imperative to counter current account deficit



NI Wire, Sun, 25 Nov 2012
Favouring to Foreign Direct Investment (FDI) in the country, Finance Minister P Chidambaram Sunday said that FDI is essential for the country to counter India?s current account deficit..........
Obama meets Manmohan, quotes India as a big part of his plan



NI Wire, Tue, 20 Nov 2012
US President Barack Obama met Indian Prime Minister Manmohan Singh for the first time after winning the re-election on Tuesday. During the meet Obama told Manmohan Singh that "India is a big part of my plan ". Both of them met on the sidelines of the East Asia Summit held in Phnom Penh, Cambodia, on Nov 20, 2012.
2G case: D. Subbarao, RBI governor deposes in Delhi court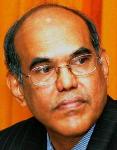 NI Wire, Mon, 19 Nov 2012
D. Subbarao, Governor, Reserve Bank of India (RBI) on Monday appeared before a Delhi court and deposed as a prosecution witness in the 2G case.
More Stories