How to Reaching at Surajkund Crafts Village Haryana
This year you can easily reaching at Surajkund Crafts Village Haryana, because the Surajkund Crafts Fair Association have made special arrangement of buses from New Delhi. These special busses can be boarded from I.S.B.T. (Kashmiri Gate), Rajghat, ITO, Sarai Kale Khan, Ashram and Badarpur from 8am in the morning till 5.30 pm in the evening.
Just 8 kms away from New Delhi, Surajkund is a city in the outskirts of Faridabad, Haryana. People can reach New Delhi by buses, Local trains, Metro Trains and plane (Indira Gandhi International). The Nearest Airport is New Delhi ( Domestic/International), from there you can find the DTC buses (Route No: 717 ) towards Badarpur Border near Faridabad. The Badadpur Border ( Prahaladpur) to Surajkund Crafts Village of Faridabad, Haryana hardly 10 minutes distance.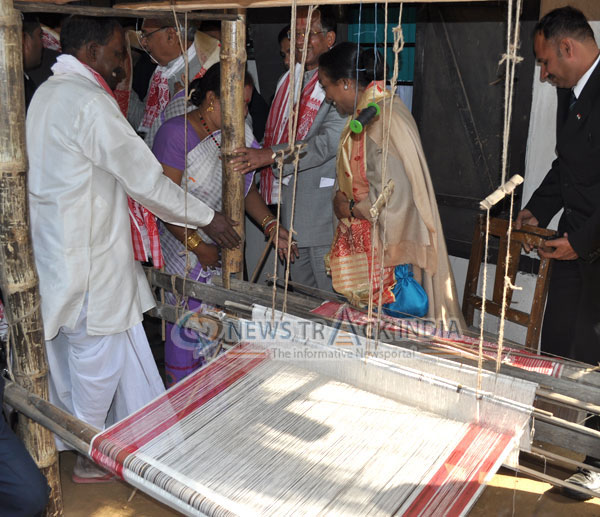 The Other Options in Metro Train that connected to Badarpur Station. When you reach at Badarpur there lots of buses running on very frequently from Badarpur to Surajkund Handicrafts Village, Faridabad.
The Local Train EMU you can easily get from New Delhi on Regular Interval. From New Delhi to Faridabad its take just 45 minutes to reach. From Faridabad Station to Surajkund you can reach by bus.
The Fair entry is from 9:30am in the morning till 7pm in the evening.
From morning till late night there is one thing or the other, which will bind you to stay for long in this town. Spectacular folk dance, amazing craftwork, impressive handicraft and handloom work, of various states and countries and the addition of cultural programs will keep you on your toe.
Though if you are wondering what SurajkundCraft Fair is all about read along.
Surajkund Crafts Fair was started in 1987, it's all about portrayal of finest handicrafts, handlooms, art works and tradition of a state or country. This year it has started from February 1, 2012 and will end on February 15, 2012. This two weeks long Fair, will be a platform for visitors to see the talent and work of 400 and more renowned craftsman from all over India and also from many foreign countries. A footfall of 7.5 lakh people was recorded last year by Surajkund handicrafts Fair Association, and they are expecting it to reach above 10 lakh.
This year renowned crafts men from SAARC countries, Kyrgystan, Uzbekistan, Congo and the Fair partner Thailand (the Chief Guest of Republic Day Celebration as well) have made their stay in Surajkund and they are all set to showcase the color of their country.
People coming to Surajkund Crafts Fair will be able to see many outstanding cultural programs:
| | | |
| --- | --- | --- |
| 1st February 2012 | There will be a cultural performance by the theme state Assam that will depict the tradition of its state. | Assam Participants |
| 2nd February 2012 | A Medley performance by the foreign countries about their traditions. | Troupes of Tajikistan, Uzbekistan, Kyrgystan and Congo |
| 3rd February 2012 | There will be unique fashion Show on Khadi. | Famous Designers |
| 5th February 2012 | Fusion of traditional and western/contemporary dance and music. | Dinesh Yadav |
| 7th February 2012 | Hasya Kavi Samelan is organized. | Dinesh Raghuvanshi |
| 8th February 2012 | There will be blend of fusion Kathak on. | Kathak Dancers |
| 10th February 2012 | On this day there will be a Qawali show. | Niami Bandhu |
| 12th February 2012 | This night of will see a band performance, Band and Rock. | Padamjeet Sherawat |
| 14th February 2012 | A band performance. | Azaadi The Band |
| 15th February 2012 | Being the last day of 26th SurajkundCraft Fair will have a closing ceremony. | |
Cultural programs will start from 6pm and will go on till 10pm. One can roam and enjoy the Fair and at the same time can buy the things they like.
It's a place where tradition of one state meets with other, it's a place where culture of one country familiarizes with other's and it's a place to be for a craft lover or people who carve for finest artwork, handicrafts and handlooms work.
You can avail online booking of Mela tickets, room reservations and offline E-ticketing from Haryana Government Websites.
View How to Reaching at Surajkund Crafts Village Haryana News